BRIGHT BUSINESS LTD

DO BUSINESS BETTER
BRIGHT BUSINESS LTD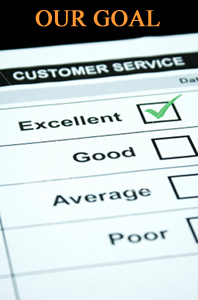 We offer for SMALL AND MIDDLE-SIZED ENTERPRISES the needed solutions for sales, marketing
and business development. Our wide experience in business, innovativeness and flexible customer
service give us a clear advantage: we will always find out a solution to every problem and customer
need. This is our promise to customers: "Bright Business - and Your Future is Bright".
We can help your company both with high-level of business (like company strategy or how to differentiate yourself from competition) and with finished details (e.g. design and implementation of logos, advertisements and web-sites). This kind of end-to-end capability is big advantage to you, when you want to build up real succesful business: The success is composed of many elements and nice-looking web-site is just small part of it.
We are never contended with existing success. Instead we will always try to do something better than before. Even little improvements can mean big progress. This is why we think there is always way to do business better. And this is what
we aim for when we develop our customers' businesses. Along this thinking we have put a goal for ourselves:
NOT ONLY GOOD BUT EXCELLENT CUSTOMER SERVICE.

OUR SERVICES
When you have a problem or a need related to sales, marketing or business development, please contact us. Together we can clarify which solution is the best for you. Below are mentioned some of the most requested services. Please call +358 44-2533 774 or send us a message from feedback form and ask for more information on our services! Please notice the remarks mentioning which of the services are available only in Finland.
MARKETING COMMUNICATION,
ADS, WEB AND BRAND

For whom: When your company wants to send messages, advertise itself, increase awareness and visibility.

Our service: We design and implement integrated marketing messaging for your company. We take care of tasks ranging from a single message (logo, advertisement, brochure, business card or news letter) to campaigns or bigger entities of your marketing (web site, net trade or company's brands). We provide you with content, outlook and feel for your marketing messaging so that you can create the image you desire.

OUTSOURCING: SALES AND MARKETING

For whom: You want to have more salespower with little risk. Your products and services are well-productized so that our sales people can start selling them immediately.

Our service: We will take care of sales and marketing of your products and services towards specified target customer groups in defined market areas in Finland. Please see more on the customer case Blue Data . NOTE! Service available only in Finland.

If your products and services are not yet well-productized, please see below our service "Productization and business development".

Business advice by
telephone and email

For whom: You prefer to do marketing and sales by yourself but occassionally would like to have support and advice from a marketing and sales professional.

Our service: We offer quick telephone service which can provide you with fast replies to your enquiries. Another option is email-service, from where you could get answers in 2 business days. Please check for more details on business advice for SMEs . NOTE! Telephone service available only in Finland.

Email-marketing

For whom: You like to send advertisements, announcements or news letters by email.

Our service: Simple and effective tool for electronic marketing. You can easily send professional looking advertisements, announcements and news letters designed particularily for your company. You will get add-ons to follow the effectiveness of your email marketing. This service is coming soon. Please follow up our updates on this web site. NOTE! Service available only in Finland.
CUSTOMER MEETING BOOKING
AND SALES LEADS

For whom: You want to improve efficiency of your sales people by letting us to find out sales leads and schedule sales meetings with customers.

Our service: You can improve the efficiency of your sales people by letting them to concentrate on sales. We take care of the supportive tasks, like scheduling the meetings for your sales people with your customers. If this is further combined with search for sales leads, you can at the same time improve the acquisition of new customers. NOTE! Service available only in Finland

PRODUCTIZATION AND
BUSINESS DEVELOPMENT

For whom: If your products and services are not well sellable. If the logistics and delivery of your products and services are inefficient.

Our service: Productization will make your products and services more attractive in the eyes of the target customers. In addition to this, the sales will become more effective and easier to do.

Special target areas for business development are logistics, purchasing, sales, marketing and customer relationship management. We help you to find out the bottlenecks of your company procedures and functions, to improve the usage of resources and to make better decisions.

IMPORT, EXPORT AND
INTERNATIONAL RELATIONS

For whom: You want to import to Finland, or export to South-East Asia or to China.

Our service: We help you with establishing and maintaining good relations to partners and customers abroad, either in Finnish, English or local language in South-East Asian or China. We assist you with issues related to import and export, like logistics and regulations. Please see brand case Tipco .

In order to do succesful business, especially in Asia, it is very important to be aware of the local culture and customs. To support this, we give lectures and special courses on Asian cultures tailored for your company needs.

SURVIVAL

For whom: When your company's sales are lacking and causing deep financial troubles.

Our service: One of the biggest reasons why SMEs go bankrupt during their first 2 years is bad marketing and sales. If your company has got into situation where delays in invoice and debt payments are every day problem, contact us. We have helped companies to recover from the debt rat race, so we know how serious the situation could be. We are helping couple of companies at a time. You will pay for our service only if your company will survive. Please ask for more info!